With these ladies likely to be cheering from the stands, keeping your eye on the game is going to be difficult, to say the least! Here's to some hot & happening women who are making waves as much as their sporting partners (probably more!)
1. Shakira
Who can ever forget that the Hips don't lie star Shakira, is now a soccer WAG. Mother of Spanish defender Gerard Piqué's child, this one makes for one hot, cougar couple!
2. Irina Shayk
Now here's one sizzling supermodel. Dating Portugal's Cristiano Ronaldo, this Victoria's Secret supermodel is certainly on everyone's ogle list!
3. Edurne Garcia
This pop singer & model has definitely earned her place in the hottest WAG list this year. Dating Spain's backup goalkeeper David de Gea, this is one hot couple to watch out for!
4. Evangelina Anderson
She's dating Argentina's Martin Demichelis but that isn't just why she is making waves. Her popularity as a buxom pin up girl has gone through the roof.
5. Sara Carbonero
This super stylish Spanish reporter is dating Spanish goalie Iker Casillas and dare we say they make one sizzling pair. That she was voted the world's sexiest Journalist at one time is no mean achievement.

6. Carla Kompany
This trendy radio presenter is said to be a big influence in the life of the Belgian player Vincent Kompany!
7. Michela Quattrociocche
This super stylish film actress is married to the Italian midfielder Alberto Aquilani. Boy, isn't she hot & happening!
8. Daniella Semaan
Known among her friends as Queen DD, this one has a chequered past. Regularly featured in Gossip Magazines, she left her millionaire husband to be with Cesc Fabregas.
9. Leticia Sahagun
If you have been a part of the twitterati, chances are you have come across the professions of love between Sahagun & Javier Hernandez.

10. Amra Silajdzic
Speaking of PDA, this Bosnian beauty posted a photo of herself & Edin Dzeko kissing- something that he reportedly wasn't very happy about.
11. Pilar Rubio
This is a face that can launch a thousand ships. A television presenter, she is in a relationship with Champions League-winner Sergio Ramos.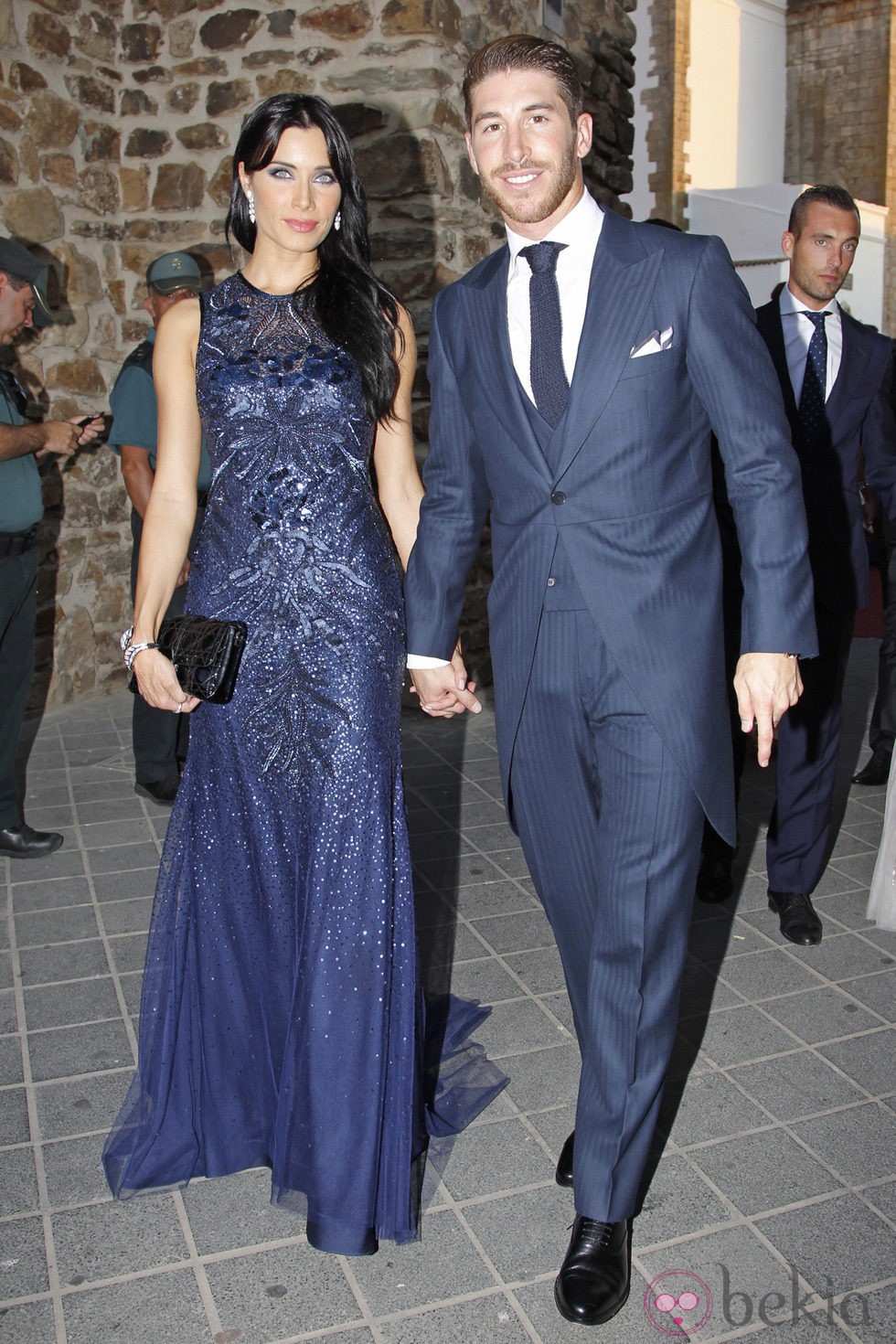 12. Sam Cooke
When you have a Page 3 Girlfriend like Cooke, Chris Smalling can take hearts even after some sporting losses.
13. Sarah Brandner
This German Model sure has a big fan following, something that the Munich midfielder Bastian Schweinsteiger will need to contend with!
14. Melissa Satta
What's with Soccer Players & Television Presenters? Here's another sexy television presenter coupling with (pun intended, they have been known to be talking about their sex life openly) Kevin-Prince Boateng.

15. Bethany Dempsey
Now here's beauty with brains! Married to Clint Dempsey, this mother of two has a degree in educational psychology.
Instead of just being arm candies, clearly some of them are illustrious women in their own right, with fledging careers. What they still need to contend with are both bouquets & brickbats for their beaus' performance on field!